MyACTIAFLEET offers an Eco Driving service. The fleet owner gets automatically preformatted reports and dashboard.
DriverAid unit to be mounted in the vehicle; can be a MADT or a LED display.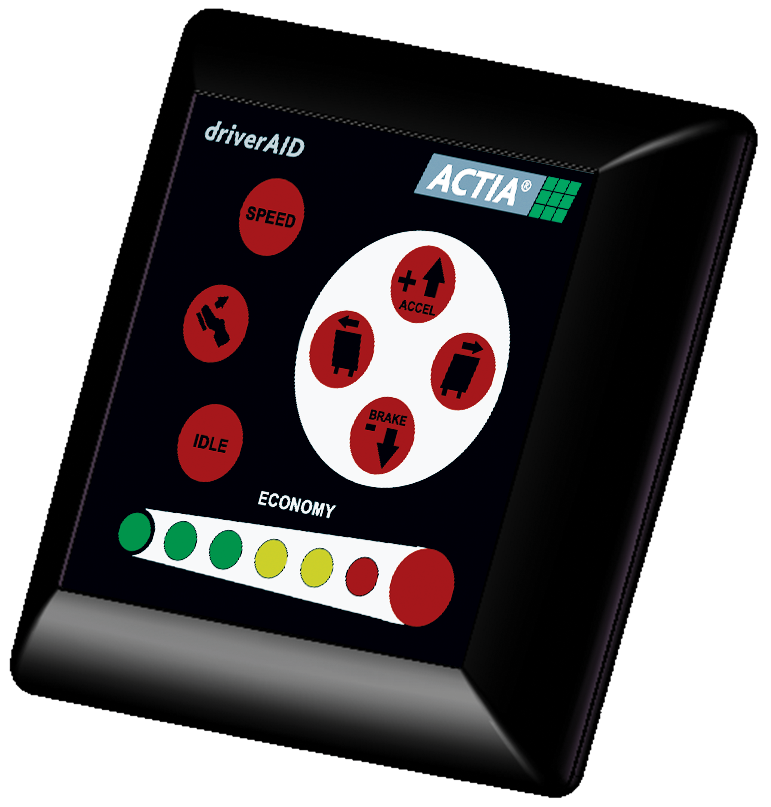 Real time dash-board can be made available in the depot for the bus operators and driver monitoring.
« Ecodrive Events »: displayed in real time with the associated vehicle location on a map.
eco-driving service detail
REPORTS & DASHBOARD ARE AVAILABLE IN MyACTIAFLEET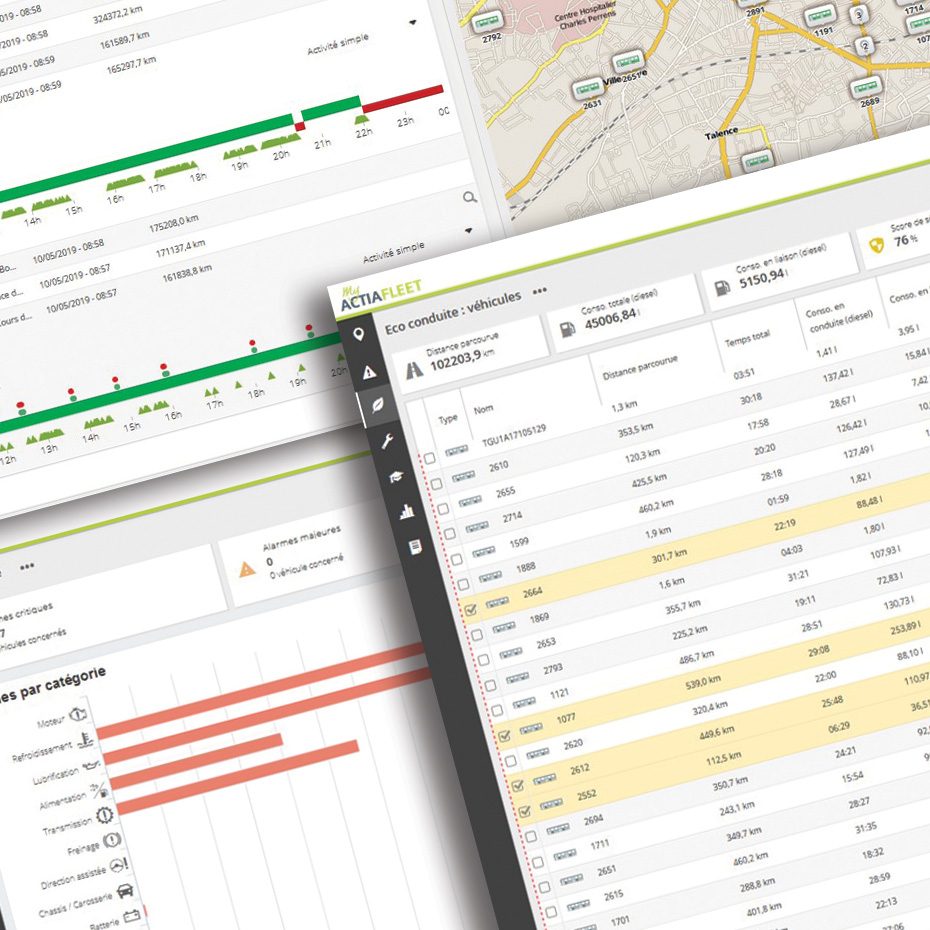 For further inquiries on the service send us your message. Our team is at your service to answer as soon as possible to your questions.