Switch modules which can be connected to a CAN J1939 communication network (master Switch Pack module) or a LIN communication network (slave Switch Pack module). By separating the mechanical part (switches) from the electronic platform, these modules offer great flexibility.
STAND ALONE SWITCH MODULES FOR CAN J1939 OR LIN COMMUNICATION NETWORKS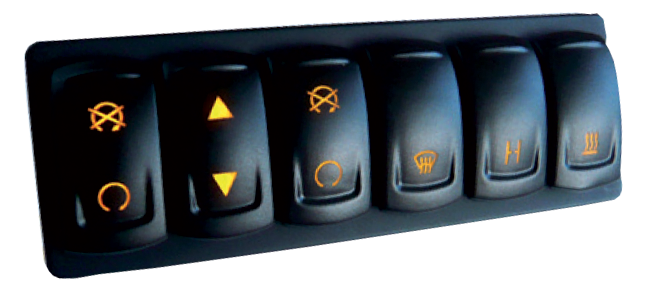 For further inquiries on the service send us your message. Our team is at your service to answer as soon as possible to your questions.