MyACTIAFLEET offers an integrated Maintenance and Remote Diagnostic service.
The fleet owner is automatically alerted for vehicle events through various medias and can get details in the preformatted reports and dashboards.
Real time dashboard can be made available in the depot workshop display real time vehicle alerts and health monitoring.
« Vehicle Events »: displayed in real time with the priority level and the associated vehicle location on a map.
maintenance & remote diagnostics service detail
maintenance & remote diagnostics service
Automatic alerting can be programmed to inform operator's authorized persons in real time. Alerts can be received by email or SMS for events like.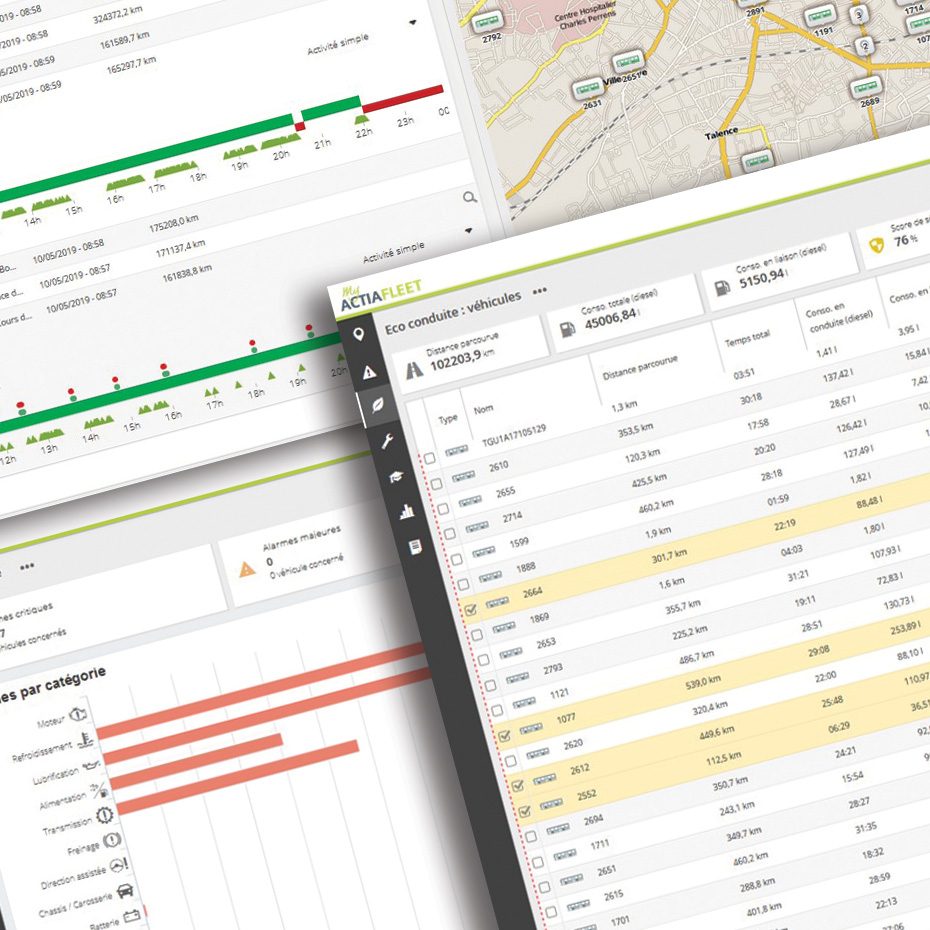 model driven telemetry detail
D2HUB
FULLY DATA DRIVEN PLATFORM
It enables to subscribe, collect and publish 100% of in vehicle data along every stage of vehicle lifecycle
For further inquiries on the service send us your message. Our team is at your service to answer as soon as possible to your questions.